PLASMA HEALING ( Keshe Technology) with Amanda and Willem
Plasma is known as the 4th State of Matter or Plasma is the first state of matter from energy. It's kind of like an interface between matter and energy. We call it the Bridge between Matter and Consciousness.
Plasma is energy that has an unpolarised field created through magentic and gravitational fields which creates a torus field which is an open source field – a field of creation. GANS (nano gas) is altered molecules which has enhanced properties – It constantly gives off energy/radiation/fields (plasma). Plasma energy to me is energy field which water stores, due to it's memory capacity. Or the energy which is  enhanced/radiated through coils.
PLASMA HEALING TECHNOLOGY as taught by Keshe Foundation, Cary Ellis, 21st Century SuperHuman facilitator of Keshe technology and Dan Winter. Amanda Gifford and Willem Smuts will be making their Plasma Technology services available to the community.
INTERVIEW WITH DR RODRIGO
Plasma Phi your Home
Learn about Keshe Plasma Technology and its applications for health. Order your House evaluation and have us build your Future Plasma Design into your home including GANS and all of its applications for health and wellbeing. http://www.transformacomm.com/en/plasma/keshe/teachings-index.htm#kids
What is GANS?

GANS means Gas in a Nano State. Different GANSes make different plasmas that we can use to heal ourselves, power our house, our cars and energise ourselves. We can harness the plasma from the GANS for healing and wellbeing.
We will be running workshops to teach people how to make GANS. If you want a workshop please email us at amanda@geniuslab.co.za or wjsmuts@gmail.com.

Plasma Forming in the water which is then harnessed for the healing tubes.
Below is Dr Rodrigos Healing Unit in the USA.
Avatar Healing Bed: Keshe Plasma Technology.

The GANS waters and plasmas are used to make the AVATAR HEALING BED. The Avatar Healing bed is an evolution of Rodrigo Vildosola's Healing Unit which originally was made from many coils in which you stand. He had success with someone with 4th stage cancer who stood inside the healing unit everyday for a month. Rodrigo lives in Yelm and has been a student of Keshe for some years. He built a healing unit using coils at first and then evolved it to tubes.
This latest bed of his was turned on its side in the last workshop that we had when Cary Ellis came to teach us. It was the invention of the Swaziland Keshe group to make it into a healing bed on the side.
Using Plasma Technology which comes from GANS ( Gas in a Nano State) – results includes supporting recovery and healing from diseases like cancer with the Nano Coated Tubes and the Plasma Technology.
What is GANS and how to make CO2 GANS – amateur video having a bit of fun with our discoveries.

This is the bed which Amanda coined as the Avatar Bed in the Johannesburg Workshop with Cary Ellis in Feb 2017. It used the GANS technology in the tubes and is undergoing in depth research around healing and rejuvenation of our health and wellbeing.
There are other amazing applications for the KESHE technology as well.
We are making these beds.
AVATAR HEALING BED
Amanda Gifford and Willem Smuts inside the fabulous Avatar Healing bed.
Remember the healing beds in the Movie Avatar and the Healing Bed in the Movie Elysium. Plasma regeneration beds. We are moving towards this technology where we should be able to regenerate our bodies.
The AVATAR BEDS are based on the latest of the Keshe Technology focused on GANS. ( Gas in a Nano State).
For more on GANS go to.
http://www.plasmaproduction.org/
http://lighthouseemporium.co.za/teachings/gans/
Willem and Amanda will be making them on order for people as well as GANS Plasma Healing Jewelry – Each of the GANS Plasmas have different results. We can tailor make yours to what it is you want to heal. The Tubes are made of CO2 and Zinc GANS in the Nano coated tubes. Results on a similar Plasma Healing device include supporting people's healing process from Cancer. As this is still a technology in the research phase no claims can be made to be able to guarantee healing but it can most certainly be used to help the healing process. The Plasma Device promotes a wonderful sense of wellbeing.
To order a Plasma healing device like the AVATAR HEALING BED, necklace, armband, Healing Tubes or pain pad or to talk to us about building you an Avatar bed please contact Willem Smuts 082 458 1031 or Amanda Gifford 078 499 6472 We will also be consulting on how to Plasma Phi your home and work space for optimal wellbeing. For a consultation please WhatsApp Amanda on 078 499 6472
Jewelry for health: Nano Coating and CO2 Zinc GANS: Health, Strength, Pain relief, Anti Depressant and more. Made to order.
TO ORDER Email Amanda@geniuslab.co.za or wjsmuts@gmail.com
Or Whatsapp Amanda on 078 499 6472 | or Willem on 082 548 1031
AVATAR HEALING BED: R15 000 including massage bed ( as seen in picture) or R12000 not including massage bed which includes 7 nano coated double GANS tubes installed around the bed for healing.
GANS HEALING JEWELRY: Arm band R200 with double nano coated tubes with GANS Necklace R450 same design.
HEALING PENS: R500. Anti-clockwise coils in nano coated copper with healing frequencies ( Hand selected for individual ailments) imprinted into the nano coating.
 Nano Coated Copper Counter rotating pens with special healing blend absorbed into the Nano coating mix with GANS plasma inside for Emotional Clearing and Healing.
GANS ENERGY PENS: R500 used to structure water or drinks

SPRAYS: R100 a bottle with specific mixes of GANS.
MEDITATION TUBES and CAR SEAT TUBES OR WORK SEAT TUBES filled with GANS plasma energy programmed for your requirements.
HEALING TUBES FOR WORKSPACE: Depending on size. Meditation Tube with double ring and GANS nano coated. R1000.
PAIN PADS: R80 small or R100 large
There are a variety of Healing pads made from different GANS mixtures.
Here is an IBOGA healing pad to help with recovery from addiction.


This is a Copper Healing Pad to help with mould parasites, viruses, bacteria and fungi

There are a selection based on what frequency you need and what you want to work on.
There are Peace Pads – Pain Pads – Iron Pads for Energy and Fatigue – Altzeimers pads – ADHD pads – Depression Pads and much more.

AVATAR WATER BOTTLES: R700 with nano coated coiled healing pen inside with frequency imprint of your choice. (extra coast if you need specific things nano coated and imprinted into the healing pens)
A bit of evidence about the magnetic imprint of the GANS.
Willem Smuts and Amanda Gifford.
 A story by Amanda GIfford.
AIRPORT SCANNER RETAINS IMPRINT FROM C02 GANS JEWELRY WHEN REMOVED!!! My partner Willem and I went to Bali and Australia in Dec and he had made these beautiful CO2 GANS necklaces and bracelet for our holiday. When coming back from Australia the woman asked me to take off my "water bracelet" and go through the "millimeter wave" full body scanner. I took it off and even though there was no bracelet there was still some kind of field effect showing up on the scanner where I had taken the bracelet off my arm! They were totally perplexed. They kept looking for what else was on my arm.
I didn't want to tell them what it was. I just said it was a bracelet because I didn't want it confiscated. They looked very suspiciously at this plasma water bracelet.
I wondered what was going through her mind? Anyway, what was facinating is that even though I had taken it off my arm it was still showing up as a field in the NSA full body scanner.
This was Jan 2017 on our way back to Bali.
From Amanda Gifford ( Johannesburg South Africa)
Evidence of the PAIN PADS:

My grans nurse had major back and hip pain last myth from an accident some years ago where she fell down the stairs! I gave her 3 different pain pads last night and she said the pain is much better and she slept really wonderfully last night for the first time in a long time! Amanda Gifford Feb 2017.
More details available on request.
WHAT IS IT? Listen Carefully, as Dan Explains…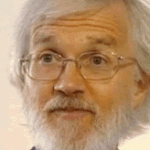 Dan Winter trailblazer in phase conjugation introduces the new Plasma Healing Device pioneered by Priore which is now understood by science and which is now able to be reproduced with today's technology for thousands not millions. It will mean a revolution in Health.
The Theraphi produces a plasma light and powerful bio-active field. Precise electromagnetic frequencies derived from hydrogen and phi-ratio harmonics are modulated and pass through a unique mixture of noble gases. The resulting super coherent plasma wave field restores order to the body's cellular regenerative system, reversing the entropy of the disease process. Thus using Theraphi technology has the ability to influence – pain reduction, longevity, enhancement of the immune system to reduce healing times, and improved circulation. It has been proven to be safe to use.

WHAT IS THERAPHI
The Theraphi Device is therapy by Phi ( Golden Mean ratio). Its an electronic device that produces a powerful plasma light and bio active field. Precise bio electric frequencies derived from the Phi Ratio harmonics are modulated and pass through a unique mixure of noble gases generating plasma super charged by a Tesla Coil. The resulting super coherent Plasma Field restores order to the bodies cellular regenerative system.
HOW DOES IT WORK.
The theraphi is a holistic non invasive method. The actual healing system is the bodies own celluar regeneration system. Biological systems use longitudinal EM waves. The inspiration of creating the Theraphi is over 100 years of pioneering effort by: Nikol Tesla, Georges Lakhovsky, Royal Raymnd Rife, and especially Antoine Priore. Now Dan Winter used his discovery of the fractal conjugate frequency signature of the Golden Ratio ( Phi) to create Theraphi and Paul Harris used his electronics and plasma expertise to build it.
Countless case histories have proven that the right mixture of signature frequencies can effect the human body: including responses to viruses and parasites, immune deficiencies, increased metabolism, heart rate variability, reduction of inflammation, treatment of degenerative diseases, and natural pain relief.
The theraphi aims to do this and much more. For more information on this exciting technology go to www.theraphi.co.za
You lie on the healing bed between two high voltage lamps. This high frequency is run through your body for healing for 3 minutes initially at 35 – 45 V and then you can build up to 9 – 13 minutes on 50 V.
To book a Theraphi Healing session contact
Amanda Whatsapp: 078 499 6472 Therapy in Bryanston at Naturally Yours Health Centre, 453 main Road Bryanston. This can help depression, anxiety, stress, ADHD and more.
WHY PLASMA TECH?
It may not seem like something to get involved in but its kind of hidden mystery. The Plasma Technology is really a 4th State of Matter akin to love – its when we are working beyond the physical – its the non duality field. its the love vibration that helps facilitate the big LOVE. Healing the Planet of Disease, Helping us get off the Grid, new technologies. etc. Please go and help plant this seed into the Cape Town grid. take your kids – Its really what they are here to help this planet do.